So after one year of homebrewing (in the little George craft FV), a nice birthday gift voucher in December went into purchasing "my first keg" (10l ikegger unit), and as you can imagine, not soon after, the kegerator plans came along…. So I thought it might be fun to get a little thread recording the build


Now there's a few challenges here - primarily that I have very little space to play with. While we're blessed with a proper bar in our rumpus/games room, it's pretty squeezy, and it didn't take long to realise that a full size fridge, or even a bar fridge for that matter, was going to make the space impossibly tight. (Which is a shame, as SWMBO was more than happy to invest in a new fridge if it also meant more space for her stuff too!). I would have loved to have installed the taps properly in the countertop, but with a counter depth of only about 35cm, it's just not going to happen…

So after a lot of back and forth I had settled on one of these: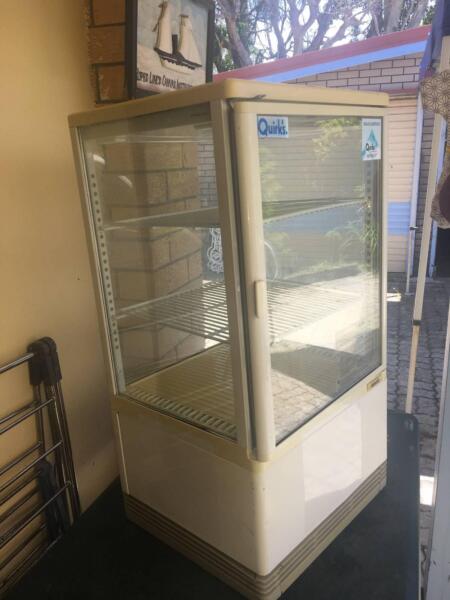 It's a little countertop fridge, but a couple of things seem perfect about it:

1. Just wide/deep enough to fit 3 10l kegs in it, but small enough to fit in the space I have.
2. Has all the refrigeration gear underneath the base, so the top is clear of any worrying coolant pipes when it comes time to drill for beer and gas lines.

Just before Christmas I found one a short drive away and within two hours had it back in the house!

So far so good - although they're an interesting beast: They appear to have the fan going all the time (methinks to keep food usually stored on the top shelf cold) which I'm not entirely certain about in regards to noise, but have been experimenting with running it on it's own thermostat or utilising a spare inkbird that I had lying around. Regardless, it kept my first keg at about 5C, so tick one box!


So the end goal is a three 10l keg, three tap kegerator which can neatly fit into my bar area, and potentially be able to be wheeled around for parties, etc. The work starts this weekend so I'll be updating as we go!