On a separate thread I mentioned that my assistant brewer Angus was coming around on Sat 1/7 for a BrewBQ (aka Brew n Q). The brew went well and the recipe discussion is on this page.

This thread i all about the meat! Harris Farm had some Cape Grim short rib for $17/kg so I bought a few plates/racks. Since it was only the two of us eating (plus my 1.5yr old daughter) I didn't crank out the big boy 20" offset smoker, but opted for where it all began, my humble hand-me-down Weber.

Very efficient on charcoal using the snake method. I set it up on Fri night and Sat morning lit 3/4 of a chimney of charcoal for 30mins, then dumped it on the head of the snake.

For this cook I used chunks of oak and placed them along the charcoal snake and they ignited as it burnt down.

Meat went on after the kettle got to temp (250-275F) and then I took my son to swimming.

This is the beef rib slathered with Franks Hot Sauce, then generously rubbed with coarse salt and black pepper before placing on the smoker: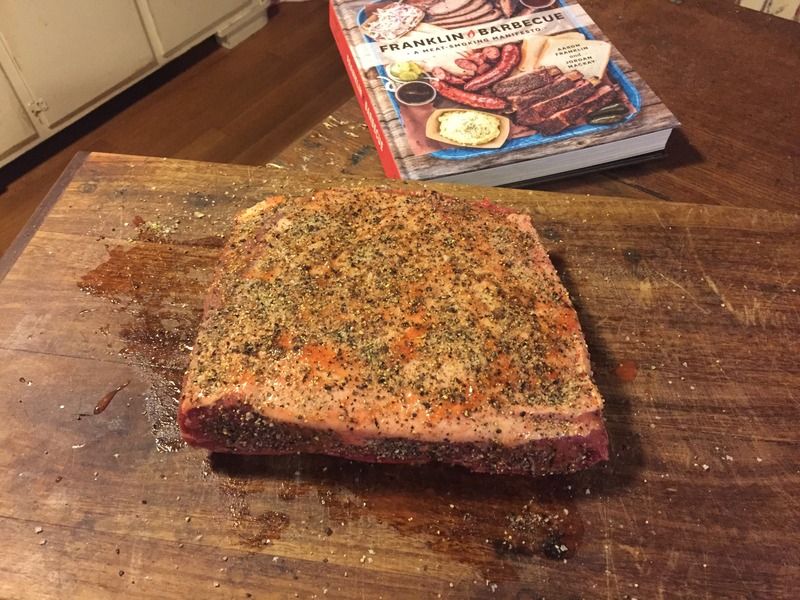 Took my son swimming, came back after three hours and the charcoal snake had done its thing without any intervention and the smoke had started to absorb into the meat nicely.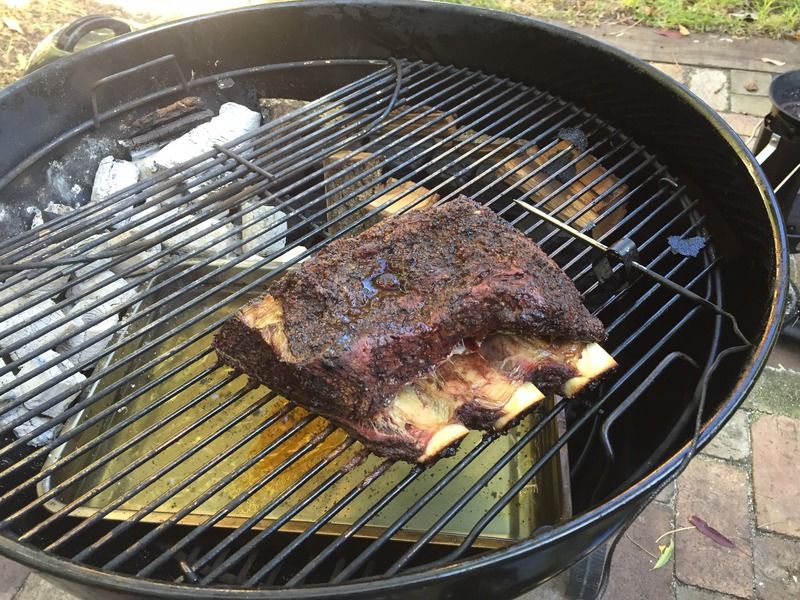 At this point Angus arrived so we got the brew going. Brew n Q. Great way to spend a Saturday. Whilst enjoying some home brews too!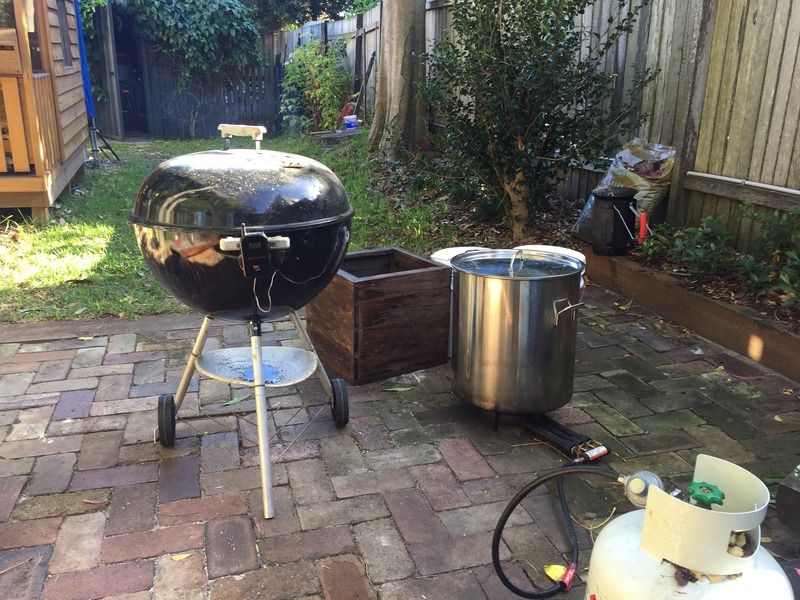 The beef ribs took 8 hours at low and slow temps to break down and become deliciously tender, but still with enough bite and texture. Cape Grim is a great product and it is my first choice for beef. Tender and flavourful. I don't wrap my beef ribs, they are fatty enough to get away with it. I do spritz them with vingear+water for the last few hours.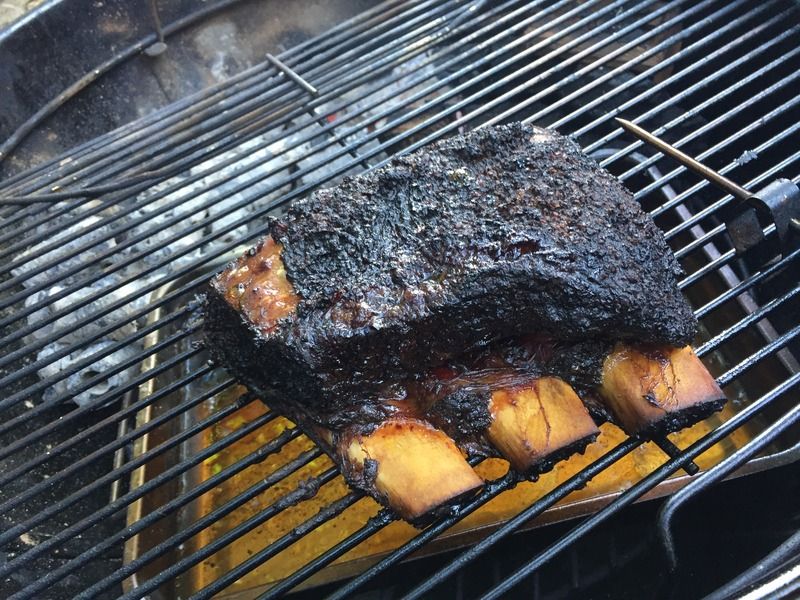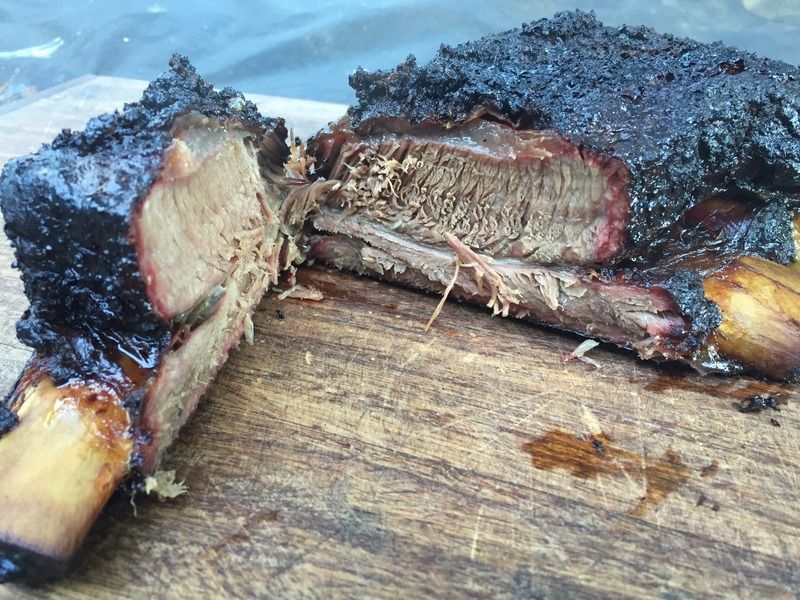 If you've ever thought about trying proper American low slow BBQ, stop thinking and just do it! It doesn't take much investment to get started and the meals are well worth the time and effort. It just cooks while you brew!