Time for a dedicated thread for this project I think, rather than leveraging off of BlackSands' "3.0 vols CO2" thread.

The story so far …

I have an idea for a bottle that has a thermometer and pressure gauge built in. The thermometer is easy - I'll just use a stick-on style one. Done. The pressure gauge seemed easy too so I bought a couple of these from eBay: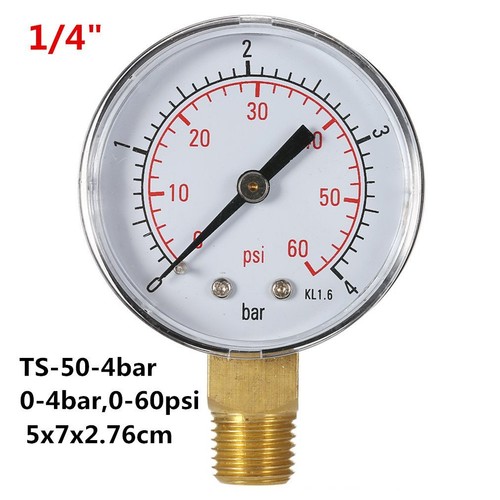 One problem though - it turns out it has a tapered thread (NPT) which I found it very hard to get a nut for. I tried plumbing stores and auto stores and in the end I went to a hose fitting place that hooked me up with a "reducing bush" and some washers: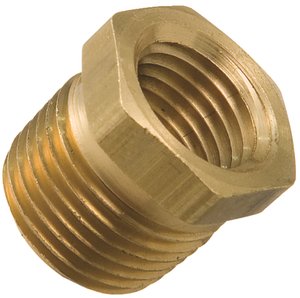 All set!! Now all I have to do is build it and test it


Building is going to be a matter of trial and error in order to get a proper seal. I'm hoping that I can actually just clamp it on hard enough to seal against the soft plasticy thing inside the lid of the cap without the need for anything else.

So to test it, if I have to wait until I bottle another batch of beer each time it's obviously going to be annoying. I guess the best thing to do will be to reactivate some yeast, so I'll collect the dregs out of a few bottles, add a bit of DME solution and see what happens.

Watch this space!